How Trueplay Helps Improve the Relationship with Players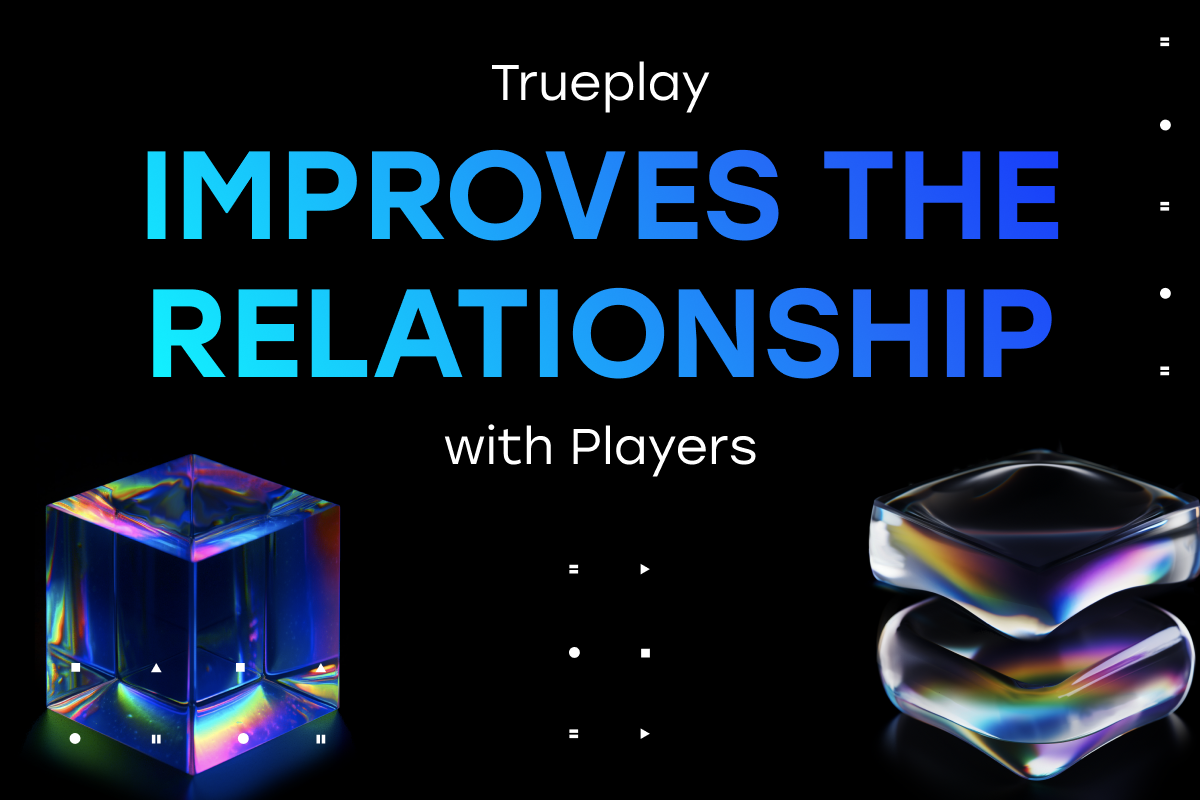 Due to the intense competition in the online gaming industry, operators must offer the finest user experiences in order to build a long-lasting player base. Customer retention is just as crucial as customer acquisition, particularly when you take into account the costs associated with bringing in new iGaming players in a sector that is incredibly competitive.
In this article, we will take a look at popular iGaming instruments for user engagement and explain why Trueplay is the best solution.
Ways for casinos to build a good relationship with their players
There are several traditional ways to influence a casino's relationship with players, and in this chapter, we will take a look at the most popular ones.
Bonuses and promotions
Players can learn about exciting features and be motivated to participate through promotions like free spins, tournaments, objectives, or special bonuses. But it's crucial to understand what drives gamers in the first place if you want to harness their engagement.
Bonuses based on user behavior, such as cashback/rakeback or free spins, must be appropriate for the individual wagering habit. Giving a player 10 free spins for $1 is not appealing if they typically stake $5.
Weeklong or weekend-long tournaments and leaderboards should use win-to-bet multipliers as their scoring system rather than bets or wins. By being fortunate enough to receive a significant multiplier over their wager, players who join the tournament after it has already started still have a chance to win. Additionally, this mechanism flattens the bet size so that each player can use a stake that is comfortable for them (except if a minimum bet is defined).
To offer the greatest possible player experience, it is preferable to grant bonuses instantly and in real-time in response to user action(s). When someone meets the criteria for a bonus but then has to wait to receive the award, it is discouraging.
Note! Free bonuses and free spins are not the most convenient instruments to retain players as nowadays many European governments started to forbid or limit free bonuses in online casinos.
CRM platforms
Many iGaming businesses utilize customer relationship management (CRM) platforms as tools to retain their most valuable players to increase long-term income and ROI. CRM platforms can be used to store and organize different aspects of customer behavior, such as their game preferences, average bets, win rates, deposit amounts, and other datasets.
By developing deeper relationships between the company and players of all ages, you'll be able to understand more about their needs and ultimately have a real impact on your bottom line. Your team can then proceed with delivering promotions, offers, and pertinent messaging for better focused and personalized experiences across the board by aggregating and segmenting depending on these various data sets.
Loyalty programs
By implementing loyalty programs online casinos focus on retaining existing players rather than inviting new ones.
Depending on the type of loyalty program, they can help either to:
engage users to stay longer on the platform
come back more often.
Trueplay as a perfect solution
Trueplay is a unique marketing tool for online casinos that improves platforms' relationships with players in many ways.
Loyalty programs that boost retention
With our Play To Earn and Hold To Earn programs, users tend to deposit more, do more bets and return to the brand regularly, boosting the casino's major KPIs. Read more about our loyalty programs here.
Transparency for trust
Our transparent explorer shows players in real time what is happening in the casino. Every bet a player made, every result is logged, and every win or failure is shown. Players are sure that the casino doesn't rig anything, and therefore, trust your brand more. And when players trust, they are likely to spend on your platform more.
The solution to EU regulations
As mentioned before, new EU regulations for online casinos won't make it possible to use free bonuses and free spins as a way to retain players. With the Trueplay solution, however, this obstacle can be overcome. Players don't receive just free stuff – they need to take an action, either make a bet or stake their earnings in order to receive a reward. Thus, brands can use our loyalty programs without being afraid to break the law.
Try Trueplay today!
Book a personalized demo call where you can find out more about our product and see how it can work on your existing business model without the need for development. We are happy to answer any questions.