How Can Blockchain be Used in iGaming?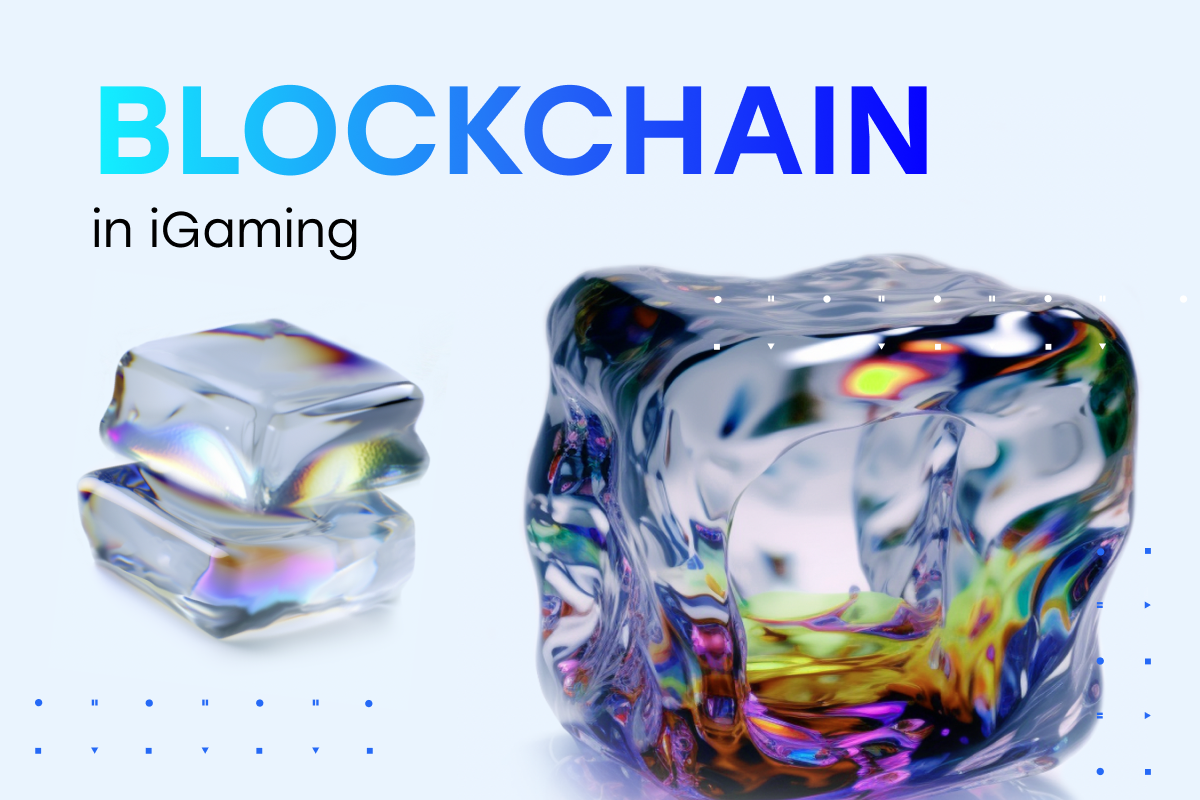 Blockchain is not just a trendy word that everyone is yapping about. This technology exists in multiple industries from finances to healthcare. The most revolutionized area has been in the iGaming business with predictions of market size growth up to $153.6 Billion by 2030.
For players, entertainment platforms that support crypto symbolize innovation and advancement. But what's more important, introducing blockchain technology as an iGaming solution means changing the whole industry in a better way.
Black to white
What are the usual user concerns when playing online? The calculation of odds, protection of payments, issues with data safety, digital security, and trusting game operators. The extent to which these worries are justified is debatable. But the influence they have on online platforms' reputations – and, as a result, their long-term viability – is undeniable. Blockchain technology may tackle all of the listed issues and, subsequently, alter the public perception of iGaming by making transparency and verifiability a core component of entertaining platforms.
Let's take a closer look at the details of blockchain technology in iGaming. What can it enable exactly?
– The trustworthy system between parties without relying on the facilitation of a central authority or intermediary 
– Every transaction in games logs and stores on a blockchain that can't be edited
– The technology allows for a permanent, immutable, and transparent record that all parties engaged in the transaction may inspect and verify.
Generally, blockchain creates a more secure environment for all parties: operators, developers, and end-users.
What are typical blockchain iGaming solutions?
NFT
Non-fungible token is one of the most popular instruments for user engagement. Platform owners can reward their players with a unique thing that can't be bought or exchanged, which is completely different from old-style rewards. But NTFs themselves do not give any game transparency, except for the fact that the reward can be given only once and there's one owner to it. More interesting transparency-related options are the next two. 
Blockchain-based entertainment platforms
This is a complete comprehensive platform developed on blockchain. They are what you'll see the most in modern iGaming, but this type of solution has a bunch of disadvantages.
First of all, there's a lack of choice for players. Typically there are only several of their own games, not the most popular ones from big gaming providers. Another big disadvantage of investing in this kind of platform is that you need to build it from scratch, which requires a complicated development process, and it has to comply with legal regulations connected with crypto exchanges. Building blockchain-based entertainment platforms from scratch also require extortionate investment costs.
Alternative option
There's a better option for implementing blockchain solution in an easier and faster way. For example, Trueplay. Our solution is an iFrame widget that allows gaming operators to tokenize their platform and use crypto to reward their players. Why exactly is it better?
– Implementing within 48 hours. It's a widget that works on iFrame, and it requires minimal participation from you 
– No need for developers. It is a ready solution, yet you can customize everything in the widget
– No need for a special license to work with crypto. All the transactions are processed on our end
– Boosting the average deposit per player, bets turnover, time spent on a platform and, the most important, user retention. 
All of this is possible when creating your own platform's crypto token and using it to reward players with loyalty programs. 
The future of blockchain in iGaming
It is anticipated that in the nearest future the number of blockchain-based platforms will continue to rise. IGaming platforms, on the whole, cater to their users' demands in terms of gaming content and suppliers, service quality, bonus systems, and transparency of course. All of these aspects are major factors in attracting and retaining players.
In fact, it's not even iGaming that needs blockchain, but it's the blockchain that is transforming and shaping the future of the industry.
To wrap it up
Blockchain is still a relatively new notion in iGaming that is taken with ambiguity, doubts, and uncertainties. However, with the Trueplay solution, it is possible to jump into the WEB 3.0 train without major investments in time or effort. Try Trueplay today to see how it can help you improve your iGaming business.
We are happy to tell you more about our product. Let us know if you are interested!