Why Boosting ARPPU Matters for the Brand's Success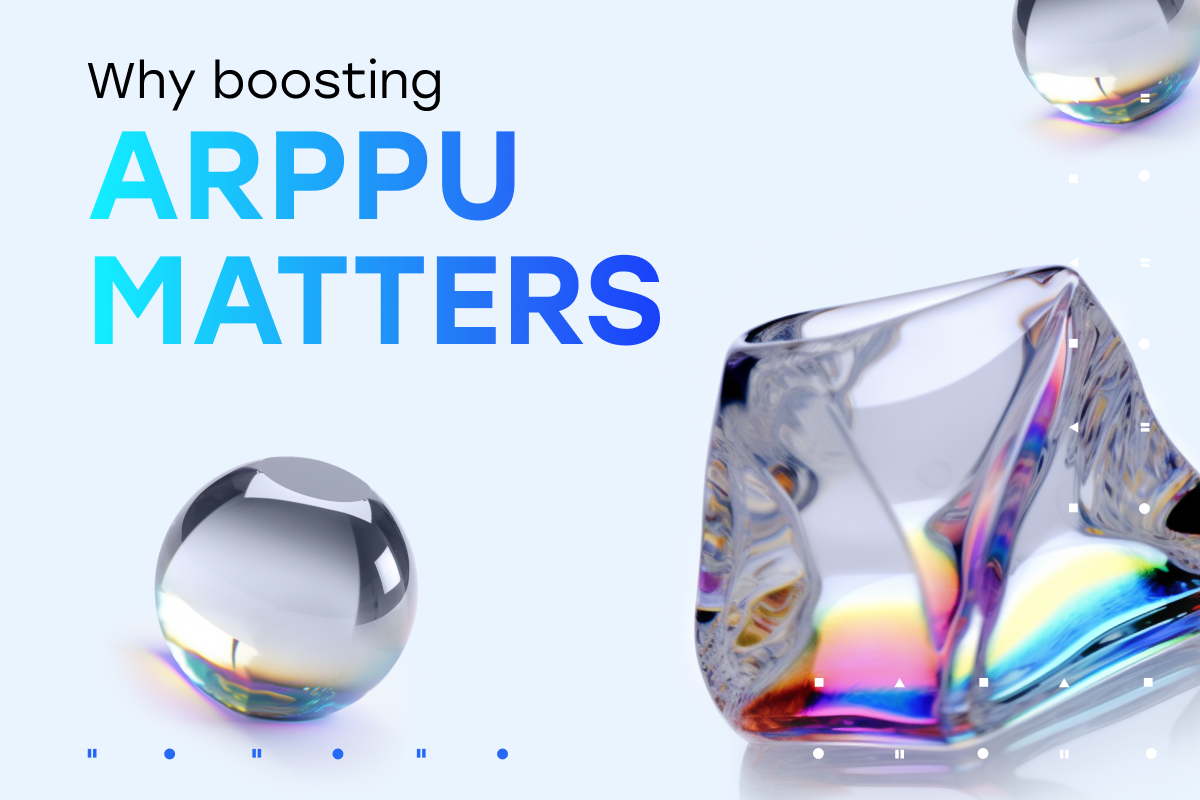 As with any other business, the iGaming brand's prosperity depends on tracking its progress by KPIs and adjusting your business model based on these data. ARPPU is one of the essential metrics, along with GGR, NGR, retention, etc., that helps you grasp your platform's pace. Here is a quick Trueplay guide on why ARPPU matters and how you can boost it with a very effective system we have developed and tested. So, let's move on.
What is ARPPU?
ARPPU stands for Average Revenue Per Paying User and indicates how much revenue a single paying user generates over a certain period of time. In the case of online casinos, a paying user is one who makes deposits.
To calculate ARPPU, you need to take revenue over a specified time and divide it by the number of users who made a stake. Here is the formula:
ARPPU = Revenue over a specified time / Number of Paying Users
Unlike similar metric ARPU – Average Revenue Per User – ARPPU doesn't count bonus hunters who do not spend money on your platform. It shows how many players are loyal to your brand and hence is directly related to the casino's revenue. By increasing this metric, you increase your profit.
How to improve ARPPU
So how to engage players in your platform and make it more attractive compared to others? The hint is rewarding players just for what they do like the most – game itself. Gamification of user experience is a kind of recursion thing when it comes to the gaming industry, but it really works.
But simply rewarding your users with bonuses backed by nothing may cause zero effect. Once prizes are spent, there are no reasons for users to stay playing on your platform any longer. To boost paying players' average revenue and make them spend more on your platform, you have to encourage them with something tangible and valuable.
Way of Trueplay
Trueplay is the up-and-running alternative with which you engage users to deposit more. It is an iFrame widget of two loyalty programs, that is easy to implement into any online gaming platform without the need for development.
The rewarding programs are called Play to Earn and Hold to Earn and are blockchain-based.
In a nutshell, you reward your players with your own tokens, allowing them to get a tiny percentage of your Gross Gaming Revenue in a form of a digital asset. Find out more about the Trueplay loyalty programs at this link.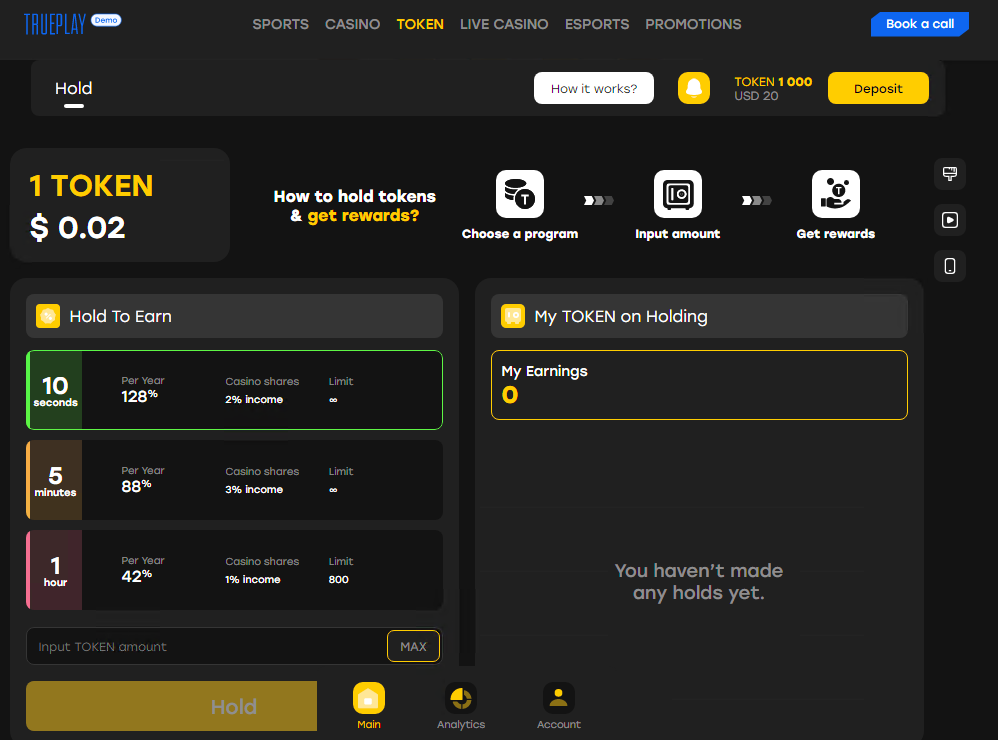 Thus, using your platform becomes gamified, interactive, and valuable by all means. Here are some bold figures to prove the matter.
How Trueplay effects ARPPU
Our loyalty programs boost ARPPU, retention rate, and other KPIs. Sharing with you the metrics of our partner platforms, that pioneered the Trueplay widget.
On average nearly 15% of players started instantly using the Trueplay widget as it was implemented. In 6 months the result struck, bringing 48% additional Return On Investment compared to average users.

Never the figures have been so impressive. This unparalleled tool skyrockets your KPIs and much more.
To wrap it up
Trueplay loyalty programs directly influence players' behavior, gamification and rewarding the process of using the platform. The ARPPU with Trueplay is 34% more. Players come back, they play more, and you gain more profit.
Book us a call to find out more