Building Trust and Security: Role of Loyalty Tokens in iGaming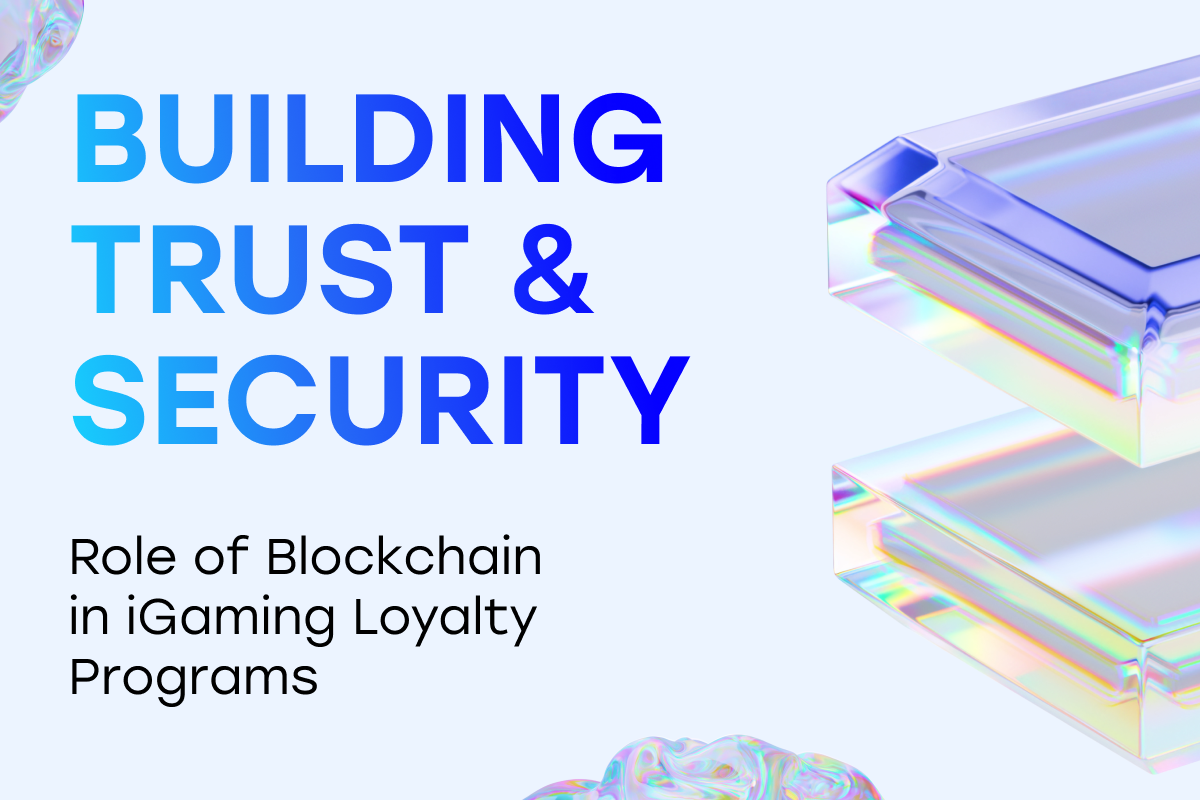 Trust is a fickle thing, delicate and unpredictable, just like loyalty tokens in iGaming. It takes time to build but can be easily broken, so companies must protect the customer data that has been entrusted to them. In addition to data privacy, operators in the iGaming industry must also provide players with a fair platform that offers transparent record-keeping. This is essential to build customer trust and security, two major areas bettors are sensitive about.
In the past, players had to rely on the assurances of operators, but with the emergence of blockchain technology, this is no longer the case. iGaming brands can now prove their commitment to trust and security by providing their players with access to the blockchain. At Trueplay, we have gone the extra mile with this revolutionary technology to create loyalty programs that will keep players engaged and protected.
Importance of Trust and Security in iGaming
Security and trust are vital to the well-being of humanity — physically, emotionally, and in various other ways. Loyalty tokens in iGaming embody both, but how do these factors influence the industry? Here are a couple of ways they affect the relationship between the iGaming industry and users.
Firstly, players want to know that their personal and financial information is safe from cyber threats. Data leaks could lead to sensitive information appearing on the dark web. Giving this information to business partners without the player's consent is also a breach of trust and a nuisance to many customers.
Secondly, trust is essential for maintaining a fair and transparent gaming environment. Also, there's no better way of earning trust in the industry than letting players confirm for themselves. Suspicion is all that is required for an iGaming brand to lose players, and these numbers will only grow as word spreads. It's always best to never lose a customer's trust than to have to earn it back, so put a focus on security in iGaming.
How Trueplay Addresses Concerns with Blockchain Technology?
Blockchain technology, renowned for its transparency, security, and immutability, offers a promising solution to the challenges faced by conventional loyalty programs in the iGaming sector. However, those unfamiliar with the technology and others with a limited understanding may be reluctant to jump on the bandwagon.
Common concerns revolving around blockchain despite it being around for over a decade now include fears about unfavorable government regulations, interoperability, and its effects on the environment, to name a few. While some of these are completely out of the companies' control, there are still several that Trueplay does address. After all, our solutions revolve around loyalty tokens in iGaming.
For starters, the Trueplay network is highly scalable, meaning fast and efficient transactions with low fees. We've made scalability a top priority to make operations as smooth as possible. Trueplay has also chosen an environmentally sustainable path, using more efficient proof of stake (PoS) consensus algorithms. This leads to low energy consumption when generating blocks and ensuring the security of the blockchain, as well as the possibility of easy passive income through cryptocurrency staking.

Modern-day civilization hasn't reached the point romanticized in popular fiction in which megacorporations rule the world, so we will leave regulations and policy-making to the politicians and government workers, but another way Trueplay helps society is by protecting personal data. As a fundamental component of how we do business, user information stored on the network is always kept private and confidential. We take security in iGaming very seriously.
Some are under the misconception that there is a lack of interoperability between blockchain networks but that is far from the truth. Thanks to cross-chain bridges, Trueplay connects created tokens to other networks. Security vulnerabilities in smart contracts and coding errors are reasons why we conduct regular security audits and use best practices to protect against vulnerabilities and attacks.
Yet, all of this hard work would be useless if platforms were cumbersome to use. To ensure our client's players are fully immersed in their gaming experience, we employ a user-centric approach to UI design — smooth and intuitive. Essentially, Trueplay makes blockchain accessible to all, even laypersons and the technologically uninitiated, and we always strive to improve usability.
Build Stronger Relationships Using a Transparent and Auditable Loyalty Program
The union between blockchain and loyalty programs presents iGaming operators with the opportunity to foster stronger relationships with their players. It gives birth to the ingenious loyalty tokens in iGaming. Their transparent and auditable nature establishes a sense of fairness and accountability, reinforcing player trust in the platform. Trueplay's solutions are designed from the ground up to do just this. Adding gamification principles to the mix makes the entire experience more fun and engaging for players.
Using custom-branded tokens, Play to Earn gives players more reasons to pick your platform over that of your competitors. Hold to Earn follows up by giving them the chance to grow their earnings without the risk of losing tokens. And finally, we complete the trifecta with Marketing Campaigns, rewarding players for completing certain actions that your platform finds beneficial.
As iGaming evolves, embracing blockchain in loyalty programs isn't just a technological advancement; it's a commitment to a more trustworthy and secure industry. Book a demo and let Trueplay be your guide to the future of iGaming.