5 best Ways to Increase Retention in iGaming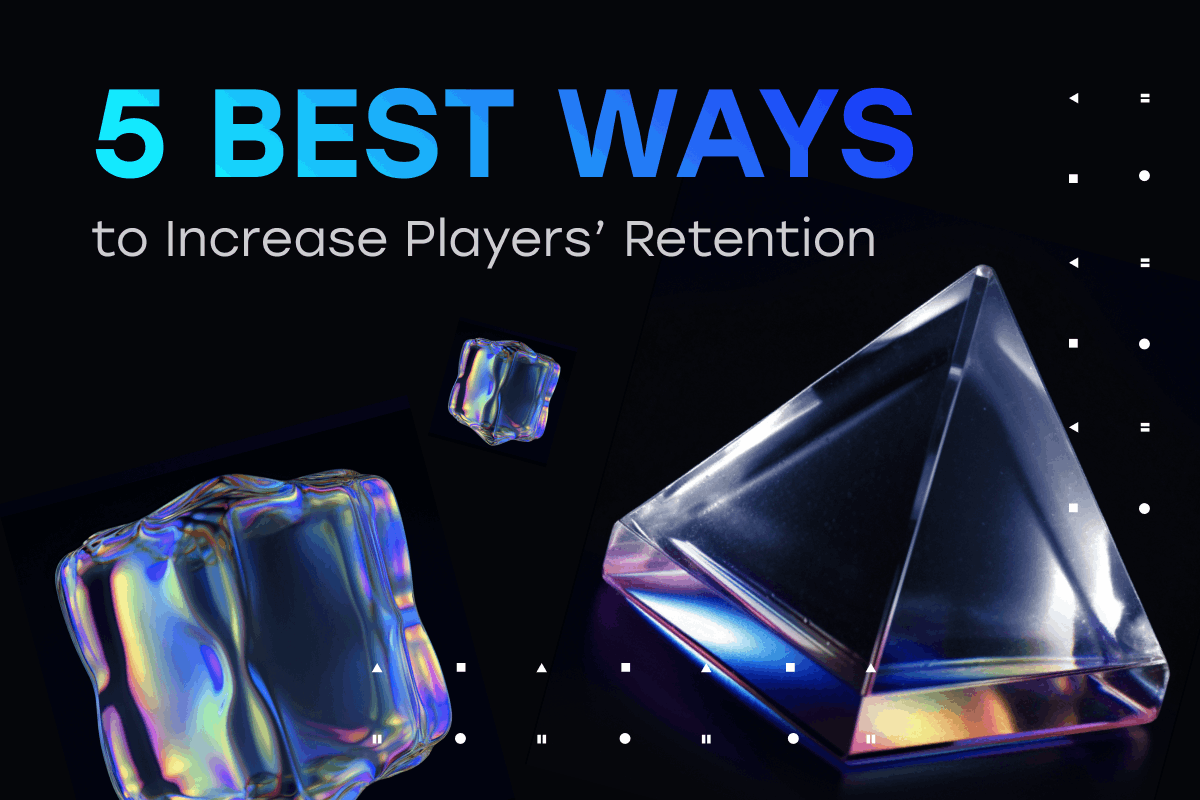 Customer retention is the process through which a company or business develops tactics to help prevent customer churn. It entails offering the clients a motive to continue spending money with this company and returning. By providing a reliable stream of money that can be counted on as long as the customer is satisfied, customer retention can help businesses avoid revenue loss.
Retention is a particularly painful topic in iGaming. Players retention is not easy to deal with due to the industry specifications that include a huge amount of newbies who come only for new bonuses sake or cross-betting enthusiasts.
A forecast by Mordor Intelligence predicts the worldwide gaming market be worth $314.4 billion by 2027, compared to 173.7 billion in 2021. If iGaming brands don't pay much attention to retention rates, all this revenue can be easily missed out. 
What are the ways to increase retention in iGaming? Let's take a look at the most popular options. 
Give attention to the audience
As a game developer, one of the worst things you can do is overlook valuable feedback from your players. Consider feature requests, start communication through social media, work on a thorough FAQ, and pay attention to details.
Flawless localization must be considered if you want players from all around the world to visit your online casino. Translations for the iGaming industry should be done in a way that makes them sound as natural as if they were written in the readers' native tongue. According to the Gambling Commission UK, only 18% of online gamblers follow the brands they're with on social media. One of the reasons is the absence of communication in players' native tongues.
Keep updated in terms of new inventions, and don't miss out on your competitors. If players want to use crypto in your casino, don't postpone this decision, as they may turn away from those casinos that have implemented something with blockchain technology. By the way, here we discussed the pros of casino tokenization and what you can do with crypto tokens in online casinos.
Offer a wide selection of games
Players still value the choice even if each casino has a collection of the most popular games that provide the majority of the casino's revenue. A casino can serve a wider range of customers the more games it can offer.
It's ideal to have content from reputable game providers, live leaders, and new, creative ideas. Finally, games from the top gaming software companies in the world demonstrate that a casino has worked with the leaders of the sector, which improves the reputation.
Don't undervalue customer support
Online gambling has one of the most difficult customer demographics. They roll slots continuously, 24/7, and anticipate that customer assistance will always be accessible, in their preferred channel and language.
Your immediate reaction might be to feel frustrated by the never-ending demands of the crowded clientele of the aforementioned industry. The better and more acceptable reaction, nevertheless, ought to be to comprehend players as individuals.
Attractive promotions and bonuses
Bonuses can be used to keep players by prolonging their lifespan and reactivating churned gamers in addition to enticing them to sign up and make their first payment.
Establish the worth of your offering for online consumers and the type of "chips" your casino has. Being proactive is essential for success. Run tournaments, include live dealer games in your selection, and provide rewarding bonuses and loyalty programs. But this thing deserves a separate chapter.
Use loyalty programs
Sign-in and first-deposit bonuses are great for user acquisition. But as soon as players spend their bonus balances, the majority of them leave the casino. Online casino loyalty programs are designed to make players feel more inclined to stick around.
The benefits of loyalty programs are numerous, and we discussed them in this article. 
According to Gambling Research Exchange Ontario, successful companies maximize the perceived value of the product or services they offer, because doing so facilitates customer loyalty.
Trueplay: The ideal answer
Trueplay's loyalty programs are specifically designed to increase retention. Players become more engaged, deposit more, come back more often, and generally show better ARPPU results compared to those users who haven't used our tokenized loyalty programs. Moreover, with its blockchain technology and tokenization, Trueplay generally improves relationships with players. Try Trueplay today to see how it can help you increase retention.