How to Use Crypto Tokens in Online Casinos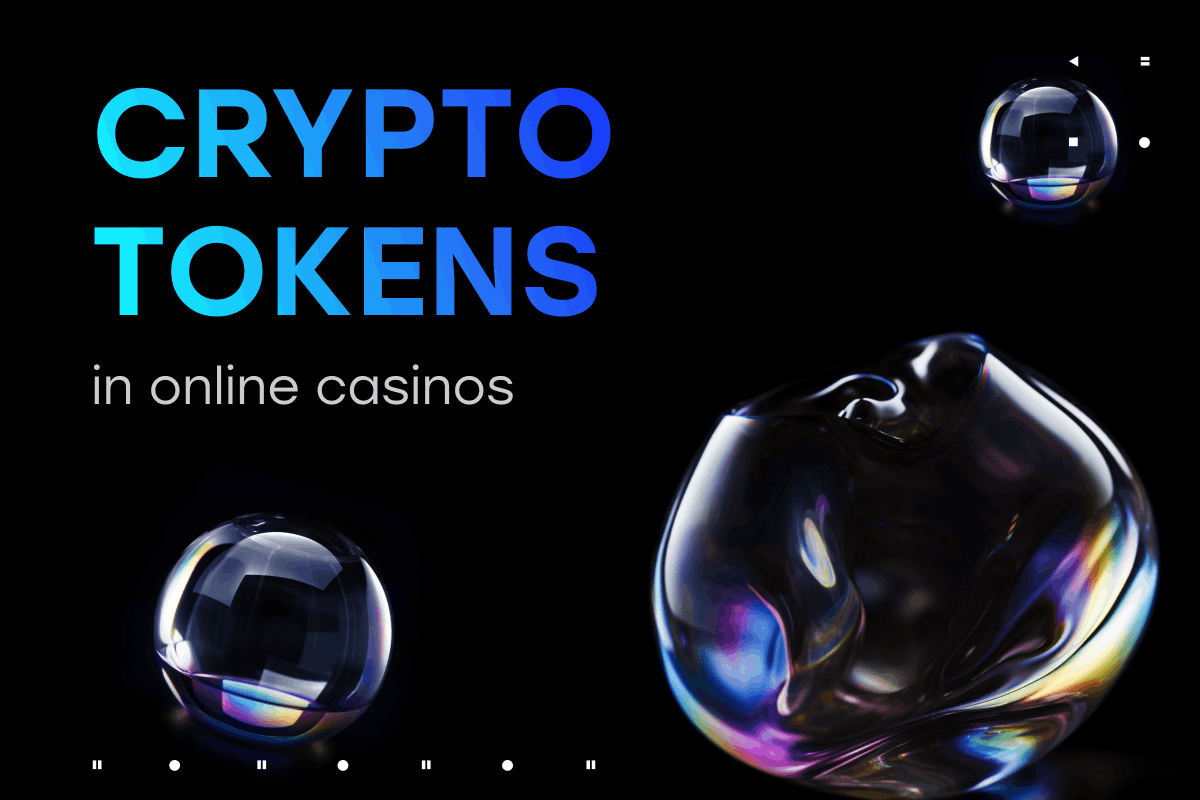 Being a part of the digital world today, we all know that cryptocurrencies have gained popularity very fast. It is accepted as a form of payment in many online and offline stores, and used as an investment, as many people are certain it will become the money of the future. Yet, in iGaming crypto is not adapted to the requests of a modern user. Casino owners are looking into ways to adopt crypto, but many are looking into traditional ways, whereas there is so much out there to offer. There has been a lot of speculation on this topic as when you use crypto you need to comply with regulations, and it's not something that is easy.
In this article, we will talk about what casinos do to implement crypto into their platforms and how they can benefit from it.
Ways to use tokens in iGaming
There are three main options for how crypto can be implemented into online casinos, and we will discuss all of them.
Crypto casino
This may be the only method of crypto implementation that comes into mind as it's the most obvious. Online casinos that accept cryptocurrencies as payment are known as "crypto casinos." Choosing a traditional payment option at an online casino is equivalent to choosing to gamble with cryptocurrencies.
This type of crypto implementation is great, as players can connect their crypto wallets and deposit as they usually do but pay in crypto instead of fiat currencies from a bank card. But there is a very serious downside: creating a crypto casino from scratch is extremely time-consuming and expensive. Moreover, if you already have an online casino, there's no way you can take all of your players with you to the new platform. You'll need to build it from zero and then invest in marketing to attract new players again.
But the most important disadvantage is that crypto casinos need to comply with financial regulations, which is quite expensive and stressful. Therefore, this option is not really ideal.
Give out crypto for free
There's always a way to give crypto as a present to new customers when they join or make their first deposit. Technically it's not too difficult, and probably there is software out there that automates these rewards.
The cons? Well, first of all, this crypto will have nothing to do with your casino. Players can't use it in games, they will most probably forget about this bonus as soon as they spend it. Another serious concern is regarding EU regulations on free bonuses in iGaming. You can't rely on such bonuses as at any moment your 'present' may be perceived as breaking the law.
Use crypto as a reward in loyalty programs
This looks like a perfect solution considering the cons listed in the previous chapters. When you give crypto as a reward through loyalty programs you pursue several goals:
– Increase players' loyalty
– Use a modern popular reward system instead of boring typical one-off bonuses
– Give players an extra payment method
And all this is possible with Trueplay without a change in the current business model. We offer to issue your own branded crypto token and use it to reward players through Trueplay's loyalty programs that can be installed on your existing platform in the form of an iFrame widget. This means you don't need to develop anything from scratch and you're able to introduce this new feature to your existing player base. No more expenditure on marketing to attract new players – work with your current player database and get more from them!
Trueplay and various regulations
With the Trueplay widget, you can implement crypto into your casino but still comply with all possible regulations. Our widget does not enable free bonuses and does not make your platform a crypto casino, so you can continue having your existing business model but with an opportunity to use crypto to engage your players while boosting your casino's metrics.
Trueplay is a perfect tool to implement crypto in your casino, but without all the disadvantages other methods have.