5 Reasons to Implement Trueplay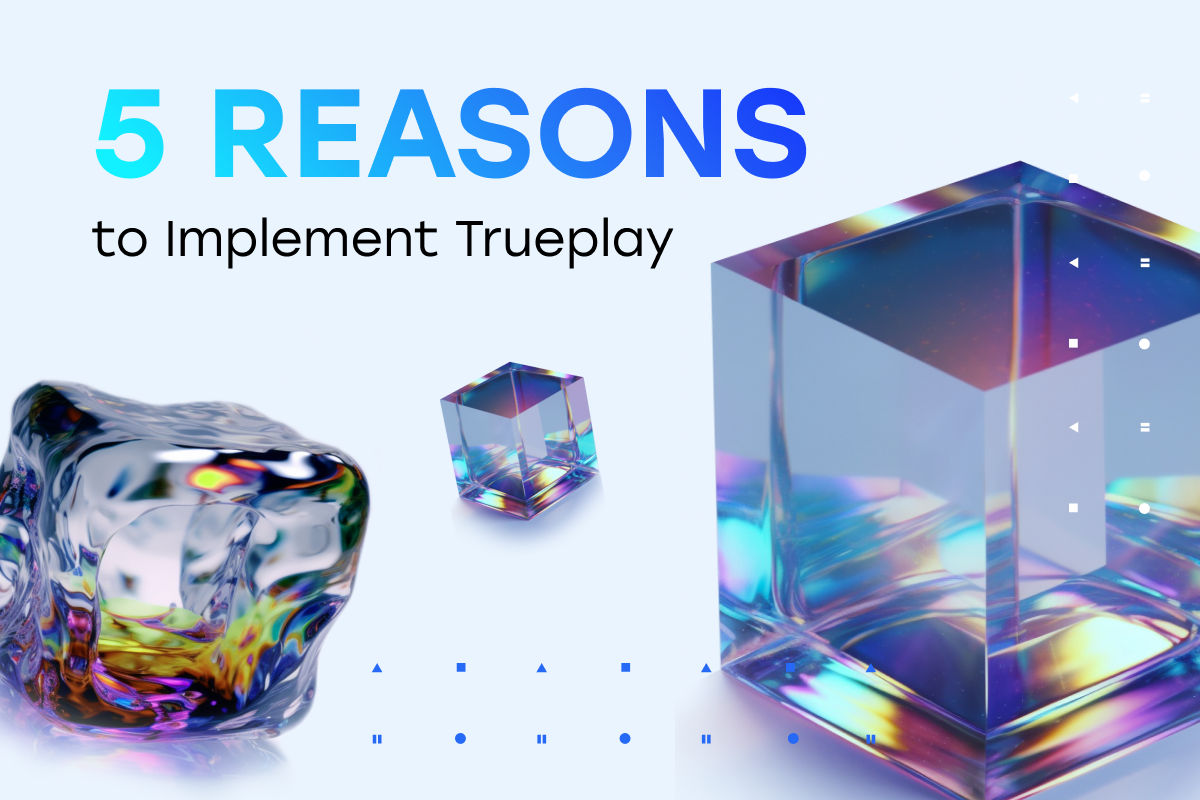 Trueplay is not a typical product in the iGaming market. Generally, gambling software is a relatively new invention, as entertainment platforms used to exist on their own. Tentative, skeptical, reserved – this is how something new in iGaming is usually perceived. Let's break this uncertainty down and explain what Trueplay is and why your casino should implement this technology.
What is Trueplay?
We are representing iGaming software in the form of an iFrame widget. The widget can be installed on the existing casino relatively quickly and immediately be used to issue a branded crypto token to reward players through loyalty programs – Play To Earn and Hold To Earn. Both loyalty programs are based on the casino's GGR which, in turn, can be tracked with the help of blockchain technology.
5 reasons to implement Trueplay
Now let's take a look at what is so great about our product that makes it so desirable for online casinos.
Up to 5.2 times higher retention
Yes, it's not a typo. With Trueplay loyalty programs, users become so engaged that they return more often. These results are confirmed by one of our partners, who has used Trueplay for 6 months. They gathered the data about user retention during the 3rd and 6th months to see how Trueplay users' behavior differs from the other users'. And here are the results:

Boosted ARPPU
The average revenue per paid user also changes dramatically since the implementation of our widget. Trueplay users tend to bring nearly 67.4% more revenue compared to average users. This information also was taken from our partner, they measured the ARPPU of Trueplay users on the 3rd and 6th months and compared it to the ARPPU of other users.

Retention and ARPPU are not the only metrics that grow significantly with the Trueplay technology, but they are the most vital for online casinos.
Transparency and trust
Trust used to be a huge issue in iGaming. Many consider this industry grey as it's not clear whether casinos rig any results, how they track each transaction, etc. With the Trueplay Blockchain Explorer, users can be sure that a casino is fair and honest with their players because each bet is registered in blockchain and therefore can't be edited or deleted. Trueplay helps improve the relationship with players, and this is exactly the reason to implement this instrument and not worry about users' trust and loyalty.
Implementing crypto
With 300 million crypto users worldwide, it's a crime not to use crypto as a form of payment in online casinos. Thousands of platforms miss out every day by not dealing with digital currencies.
While creating a crypto casino is a difficult process requiring lots of time, money, and special licensing, Trueplay gives all the perks of using crypto without changing an existing business model.
Blockchain technology
Building a product based on blockchain technology gives lots of advantages. However, it is quite an expensive procedure as it requires blockchain developers. With Trueplay, online casinos can use this modern invention without complex development. Installation and setting everything up takes only a few days, so there is an opportunity to quickly 'get on the leaving train'
Why not?
Trueplay is a perfect tool for online casinos that solves several problems with engagement and retention at once. Moreover, it's a unique and modern technology that brings the whole iGaming industry to a new level. Book a personalized call and see all the perks of Trueplay!