How to Prepare for an iGaming Industry Event?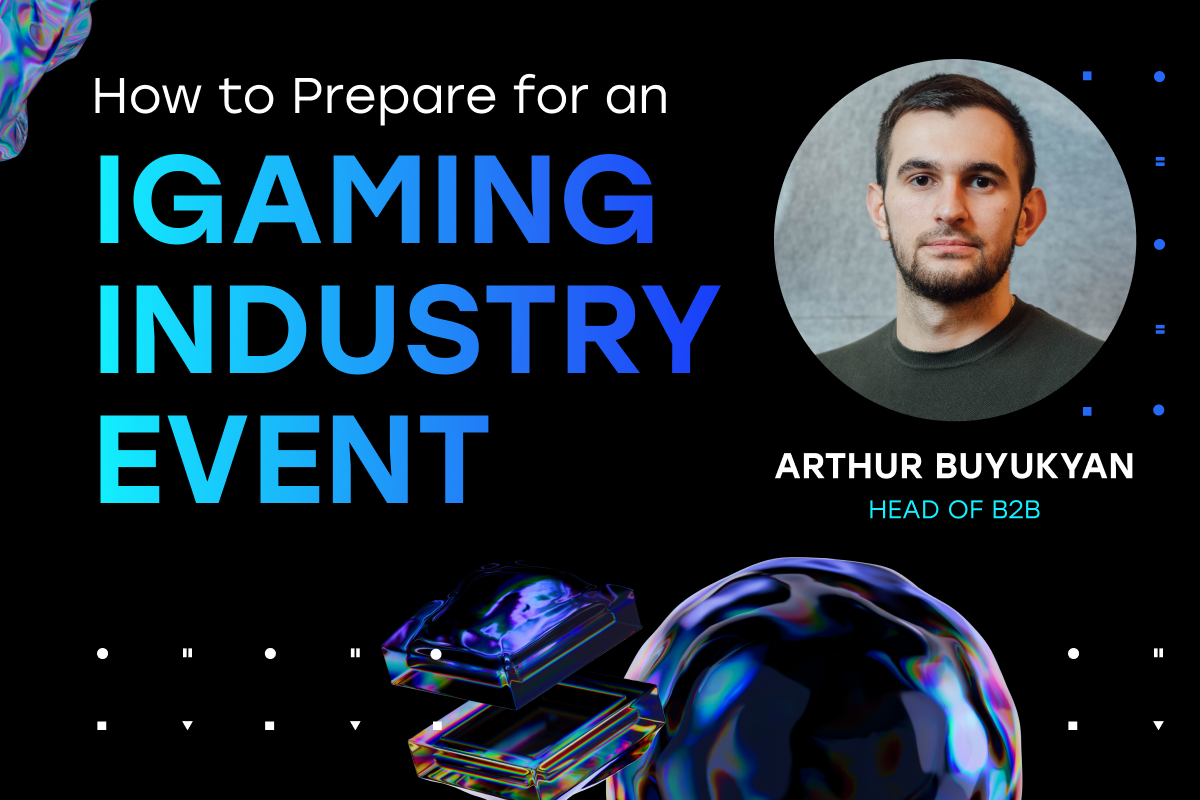 Becoming part of the dynamic iGaming industry is a remarkable journey. Joining the community means attending huge industry events that are an integral part of the business. However, in order to prepare for an iGaming industry event a significant level of responsibility is required and could impact a company's success and brand development.
As a regular attendee of major iGaming conferences, Arthur Buyukyan, head of B2B at Trueplay, has provided valuable advice on how to prepare for an iGaming industry event and avoid common mistakes.
Plan your time wisely
When it comes to a large-scale event like the upcoming SBC Summit Barcelona 2023, time management is of the essence. This event brings the global iGaming community together — from casino operators and bookmakers to software providers, game developers, influencers, and players. It gives them all the chance to meet and share the latest innovations.
Scheduling meetings with iGaming professionals offers a fantastic opportunity to establish lasting relationships. However, amid intense competition, poor time management during an event can make all the difference in building meaningful connections.
Overlapping meetings are a common mistake that should be avoided at all costs. To prevent confusion, schedule your meetings and workshops in advance and put them on the calendar at once. By respecting your time and that of your partners and potential customers, you pave the way for productive interactions.
Schedule meetings in advance
Striking up a conversation with someone you want to connect with may seem easy on the surface but can be tricky in practice. Sometimes, when prominent company representatives attend events, their schedules are booked full, and when you speak to them at their stands, they suggest you book a meeting in advance. This is a lesson best learned before attending an event, so schedule meetings ahead of time. That's why at Trueplay, we always provide a calendar for organizations to schedule a meet-up with our team.
Leave your fear at home
We are all human — with our emotions, complex personalities, and barriers that can be challenging to overcome at times. It's okay to feel nervous about approaching strangers, and even more so if this is your first big industry event. Prepare for an iGaming industry event like you are going off on an adventure: experience shows it's almost always better to try to make contact than to regret not doing so later.
Always have a business card, presentation, and other documents on hand. Your finest encounters may be absolutely unexpected — if you notice someone who interests you, approach them to start a conversation.
Stay authentic
Authenticity is the essence of a successful presence at any event. It is always better to be genuine — most often, it's evident when someone is not being themselves. Embrace your company's unique culture and have confidence in what others see in you, be they customers, partners, or competitors. Instead of expending energy on pretense, let your true self shine through.
Approach the event with a smile, treating it as a regular workday that brings joy and the satisfaction of networking. You want to leave the event feeling fulfilled, knowing that your authentic self has left a lasting impression.
Let's meet!
Let's connect at SBC Summit Barcelona 2023. Come visit us at our stand SB98 — see you there!