Alex Antsyferov about iGaming Conference in Malta: Meet Trueplay at Sigma Europe 2023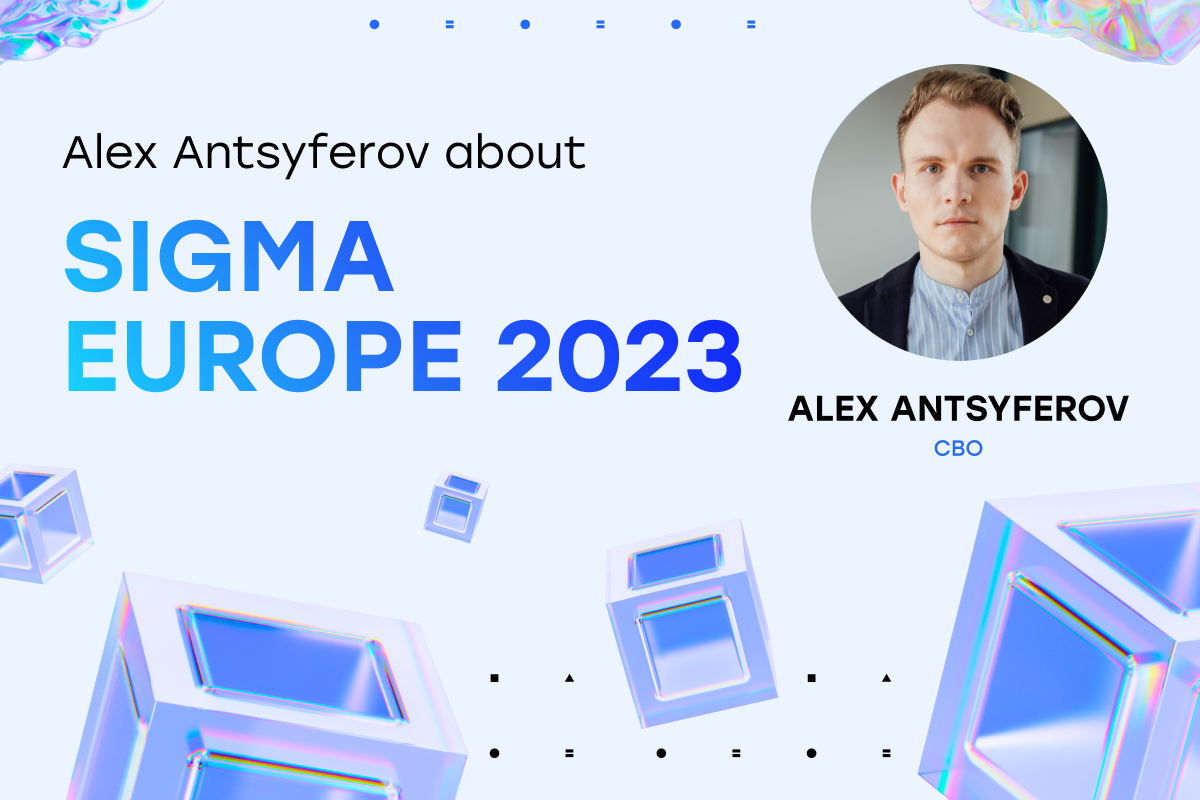 The Trueplay team is gearing up for the leading iGaming Conference in Malta, Sigma Europe 2023. Sigma Europe provides a platform for industry leaders to connect and discuss the latest trends and technologies. In this interview, Alex Antsyferov is sharing his approach to event preparation and specials that attendees can discover at the Trueplay stand at Sigma Europe.
How do you prepare for large-scale industry events such as Sigma Europe 2023?
Alex: It's important to know how the event will develop and what your objectives are when getting ready for something like Sigma Europe. The Trueplay team ensures that we have a clear understanding of the event schedule and agenda, as well as identifying specific goals and targets for the iGaming Conference in Malta. Additionally, we work on creating engaging and informative content to showcase our Trueplay solutions and their latest updates at Trueplay's stand 2106.
Your team and booth must be presented in an appealing and eye-catching manner. There is a significant amount of work to be done to assist the team in preparing for networking, meetings, and other events such as handouts, demonstrations, product descriptions, and so on. Overall, it is an endeavor that requires the participation of almost every team member.
What experience in particular would you like to get at Sigma Europe 2023?
Alex: In our daily work, we usually talk to a somewhat limited group of people. At an event, you can see, hear, and talk to other people from a different perspective. This is what I like best about events like this one. At Sigma Europe 2023, I would love to engage in meaningful conversations with industry experts and thought leaders. I am eager to gain new insights, exchange ideas, and broaden my professional network.
Can you give us a peek at one of the secret specials that Trueplay will show at their stand?
Alex: We have been working on a new feature that I'm sure iGaming operators and other representatives of the iGaming industry will appreciate. It has to do with online streaming and the way players interact with it. Come to our stand 2106 and you'll be able to experience it firsthand.
At what internal Sigma events can attendees meet Trueplay as speakers or organizers?
Alex: I will be moderating a discussion at the SiGMA Europe 2023 panel titled "Casino Retention Comes 'True.'" The panel will discuss online casino loyalty programs and their ability to increase retention.
There, you can meet Anastasiya Bakhantsova, head of retention at N1 Partners, and Sylwester Figas, business manager at SOFTSWISS Global VIP. They are industry-leading specialists who have interesting opinions to offer from their distinct perspectives.
The panel will take place on the second day of the event, November 15, 2023, at the Affiliate Stage. You are welcome to join us!
How can people get in touch with the Trueplay team and catch you at Sigma Europe 2023?
Alex: Come visit us at stand 2106. The expo is huge, so I recommend using a map to find us easily. Attendees can reach out to the Trueplay team through our website and schedule a meeting in advance to skip the crowd.