Innovation in iGaming: Exploring Trueplay's approach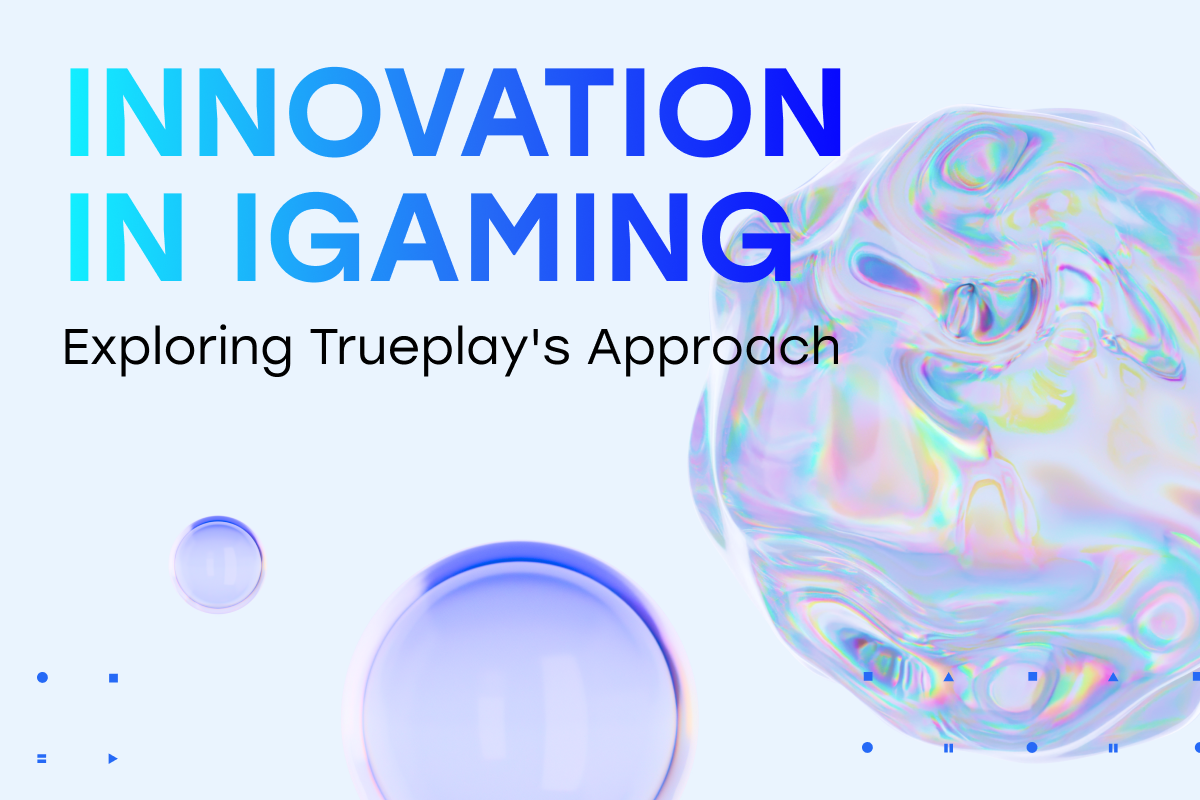 Nothing is completely static or remains unchanged forever. Over time, all things are subject to continuous transformation, evolution, or variation — otherwise, they stagnate, die, or become obsolete.
Technology has driven development in every industry one can think of, seeing the move from the primitive casting of lots by our ancestors to modern-day casinos. Even now, it continues to evolve with the introduction of iGaming. To survive in this ever-changing world, iGaming operators and gambling-adjacent brands must find new ways to engage with their customers, retain existing players, and persistently acquire new ones.
Innovating the Trueplay Way
At Trueplay, we have studied the needs of both parties. By analyzing player desires and the problems facing iGaming operators, we have developed a few innovative solutions that enhance the industry landscape for all parties. These products and services include:
Tokenization
Play to Earn
Hold to Earn
Marketing Campaigns
Trueplay Explorer
Gamification
Tokenization
Tokens are digital assets created for Trueplay loyalty programs as rewards of value to be distributed and used by players. Built on the BEP-20 standard, their security is assured by blockchain technology. These tokens are custom-branded to align with the identity of the iGaming operators we work with, adding a unique touch that's all theirs.
Tokenization is the act of turning something of value into a digital asset. In this instance, that means each loyalty token will have an actual monetary value that can be used by the player in several ways.
Play to Earn
The Play to Earn program is a rakeback system in which players on a platform receive a certain percentage of the custom-branded tokens mentioned above in return for playing. This way, the program rewards players for using a platform and encourages them to return. It could also be the deciding factor for those on the fence about switching platforms.
Upon receipt of these tokens, players are free to either use them to play more games or in our next program called Hold to Earn.
Hold to Earn
Unlike the previous program, Hold to Earn is a more passive way for players to show their loyalty to an iGaming brand. By holding or staking their loyalty tokens for a set duration, players can earn even more tokens in return.
This win-win scenario has three durations to choose from — eight hours, one day, and three days. Once the holding period has elapsed, players can move their bonuses and staked tokens to their main balance to play more games or try staking them again as the opportunity arises for even more rewards.
Marketing Campaigns
Marketing Campaigns are just what the name suggests — a marketing push designed to encourage players to stay with an iGaming brand. This is achieved by rewarding them for performing specific tasks, like completing registration for new users and providing KYC information.
These campaigns not only encourage players to stay with a brand but also make it easier for platforms to comply with government policies, secure valuable data, and increase the number of new users.
Trueplay Explorer
Trust and transparency are a big part of our brand and company culture. That is also the case for many users as well, especially in the iGaming industry. To ensure players' faith in the brands we work with, we built the Trueplay Explorer, or just Explorer for short.
This provides an overview of all activities on our system, from the bet volume to the program used, statistics, and more. Explorer is a visual confirmation of actions made on the platform and allows users to confirm that their rewards were allocated accurately. This level of transparency will earn you the trust of even the most doubtful player.
Gamification
This isn't a Trueplay product in and of itself but gamification is hardwired into our systems. You could even say it's at the core of our approach. By applying game design principles and mechanics to every facet of our platform, we can increase player motivation and satisfy the need to compete, achieve, and be rewarded.
Taking advantage of human psychology, our entire approach is designed to speak to players and encourage them to come back every time.
Always Innovating
Trueplay is a software company that offers branded loyalty programs to iGaming businesses worldwide. Our solutions have helped operators grow faster by boosting player retention and loyalty through gamification, branded tokens, Play to Earn, and other reward tools. The industry is ever-changing, so must we adapt to these new developments with bigger and better solutions.
This is why we use innovation as a stepping stone towards the success of Trueplay as a brand and the ideal iGaming partner.