Weiss.bet Integrated Trueplay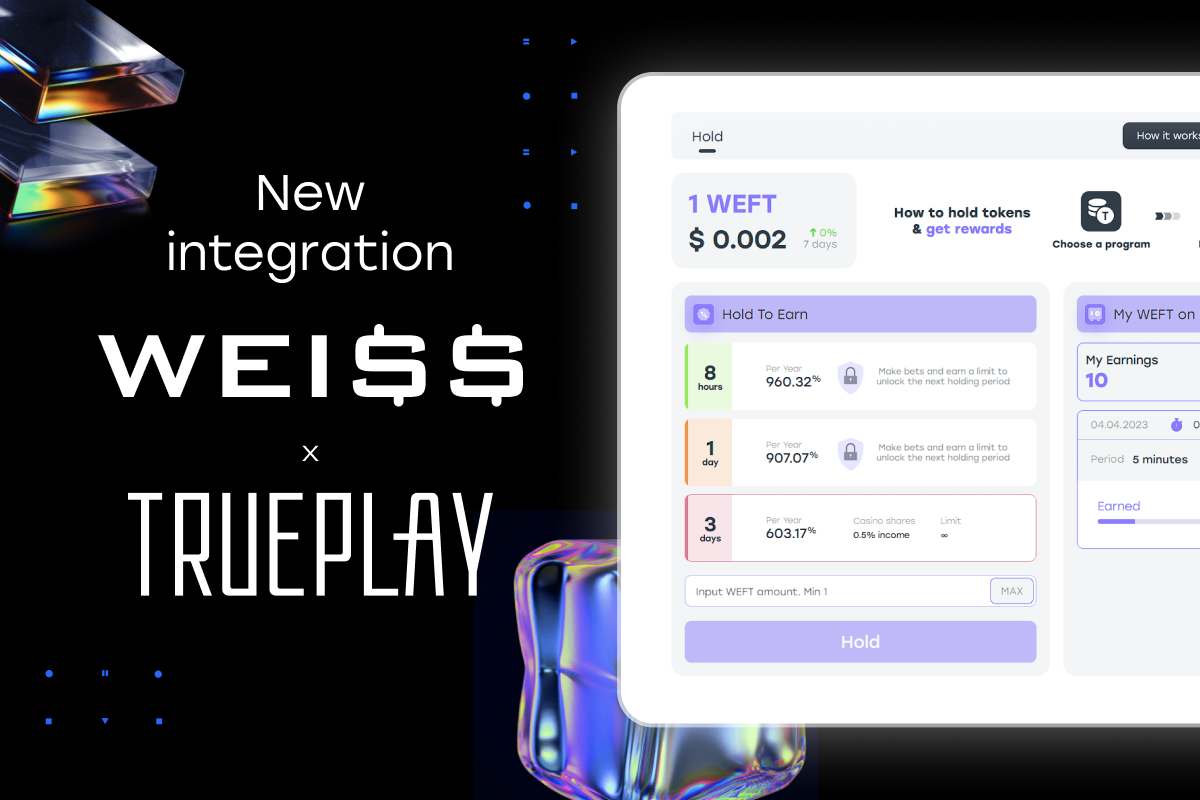 We are thrilled to partner with Weiss.bet, a leading iGaming operator that has successfully integrated Trueplay Tokenized Loyalty into their project. This partnership will enable Weiss.bet to provide a new reward level for their players with branded WEFT Tokens, creating a more engaging user experience.
With Trueplay Tokenized Loyalty, Weiss.bet's customers will earn branded tokens for their gaming activity on the platform and staking. The loyalty program is designed to incentivize players to stay engaged with the platform and to reward them for their loyalty.
Trueplay loyalty is built on blockchain technology, which ensures transparency, security, and immutability of loyalty transactions. This makes the loyalty program more trustworthy and reliable for both players and casino operators.
"We are excited to launch Trueplay loyalty on Weiss.bet. Their players can now experience unique WEFT Token rewards for the bets they make," said Arthur Buyukyan, Head of B2B and Partnerships at Trueplay. "Our loyalty product is designed to create a win-win situation for both players and operators, and we believe that Weiss.bet's customers will greatly benefit from this integration."
We strongly believe our partnership with Weiss.bet will enhance their customer engagement and loyalty, and we can't wait to see the positive impact it will have on their customer engagement and loyalty.